Life-long Christian Learning
Special Presentations
On a few Sunday evenings throughout the year
we will be having special presenters/speakers at the church.
All in the community are invited to attend.
Sunday, January 27
Love Thy Neighbor As Thyself
Hedda Sherapan
from the Fred Rogers Center
at 6:00 p.m. following a potluck meal in Asbury Hall at 4:30 p.m. Childcare provided.
Sunday, March 10
Open and Available:
An Introduction to Spiritual Practice and Prayer
Dr. L. Roger Owens
from the Pittsburgh Theological Seminary
at 6:00 p.m. following a potluck meal in Asbury Hall at 4:30 p.m.
Descriptions of Classes and Small Group Offerings
(The number in parenthesis refers to the Life-Long Christian Learning Pathway)
Sign up for a Life-Long Christian Learning opportunity using this FORM.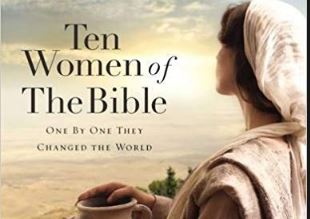 "Ten Women of the Bible", One by One They Changed the World by Max Lucado. (Pathway 1 and 5)
Led by Janise Daly 412-897-8468 and Mary Lou Englert 412-389-5858
This Women's study will meet at 12:00 p.m. in the parlor - 1st and 3rd Wednesdays of the month.
Each lesson includes five daily Bibles Studies to help navigate stories of Scripture, summary notes to help remember key points from each lesson, and daily prayers to help focus on your thoughts and time with God. As we go through the lives of the women of the Bible, we hope to find the stories relative to the challenges we face in our own lives today and further understand that God sees us and loves us for who we are.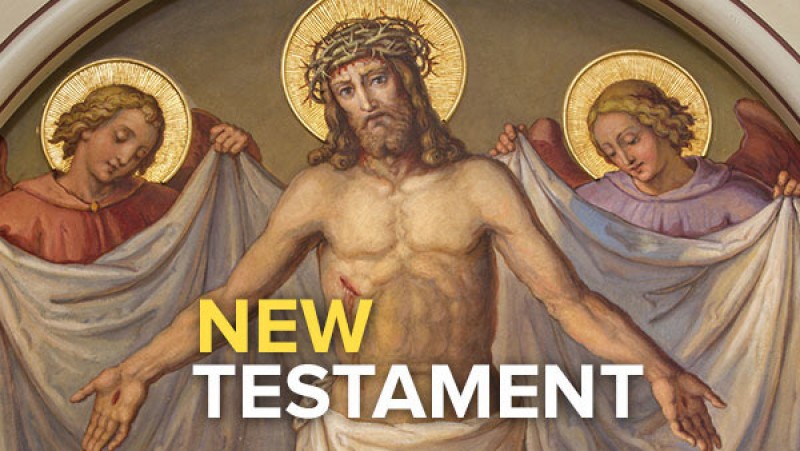 The Great Courses – The New Testament (Pathway 1 and 4)
Led by Nick Coxon – Meeting Wednesdays at 7:00 p.m. in the Choir Room (Wynne Hall) beginning January 9. This class will be using "The Great Courses" DVD's of the New Testament. Professor Bart D. Ehrman of The University of North Carolina, Chapel Hill does the lectures. There are a total of 24, 30-minute lectures. Two lectures will be done per evening with a discussion following each. If you would like more information, you can go to the Great Courses website www.thegreatcourses.com. If you are interested, please send an email to or call 412-225-7221 or 412-881-2504.
Men's Ministry (Pathway 6)
The mission of the BCUMC Men's Ministry is to provide a venue to encourage its members and others to strengthen their commitment to follow Christ in their daily living, by putting their faith in action. All men are welcome to attend the group which meets the 2nd and 4th Tuesdays of the month in the 2nd floor conference room. Contact Mike Daly at
UMW – Abigail Circle (Pathway 6)
If you are considering joining a UMW Circle, Abigail welcomes you to come to one of our meetings and check us out! We meet the first Wednesday of the month in the Parlor at 10:00 AM.

We are active in a variety of service projects including the Church Union's Reading & Mentoring Program. We help with mailings at Brother's Brother Foundation and we're already planning the next BCUMC Women's Day Retreat at Jumonville for Spring 2019.
Questions, contact Trish Riani 412-334-6814, Carol Coyle 412-228-8407 or any other Abigail member. We'd love to welcome you to our group.
UMW—Esther Circle (Pathway 6)
The Esther Circle is a newly-formed group within the United Methodist Women. We meet on the 2nd Wednesday of each month at 7:00 p.m. in the Parlor, and we welcome new members!
Inspired by Esther's remarkable courage and strength in sharing her faith, we hope to encourage young women (pre-teen through young adult) to grow deeper in their faith through a challenging phase of life. We have many outreach ideas planned for the year.
Our first plan is to partner with Sisterfriend.org, a local organization that supports menstrual hygiene for vulnerable women and girls through the collection and distribution of feminine hygiene products. Sisterfriend.org partners with food pantries, homeless shelters, and underserved schools to distribute needed products, raise awareness, and provide leadership activities for young women.
If you have any questions or if you'd like to get more involved, please contact Sarah Gintner or Elizabeth Meriwether @ 412.882.9300.
UMW—Miriam Circle (Pathway 6)
We meet at 12:30 p.m. on the 2nd Monday of the month at Calabria's restaurant on Rt. 88. In addition to participating in the activities of our church we make blankets for shut-ins and nursing homes and give our monetary support to the church and its missionary projects. For more information call Margaret Mima at 412-653-3651.